Hotel + New Economy: Change the hotel to live broadcast
Transition
Spring is a green season. In addition to clothes, Shandong clothing female anchor Lily's live broadcast is beginning to "change season". It is suspected of re-decorating the trouble, and Lily is usually selected by the clothing market, which is often selected, one of the INS style Xiaoqing New Hotel, one rent is half a month, a person a small suite, live and sleep.
After a few days, she was surprised to find that there is a lot of colors of the goods to take this hotel. There are more than 20 large-scale clothing wholesale markets around them. They can get the source of the goods. What kind of pattern is very popular. Each live broadcast is spread quickly. In Lily, this is not only saved time, but more importantly, you can exchange the goods with many peers, this hotel is also very good, plus warm lights, there is a kind of warmth. The hotel owner Liu Ruoqi will do business, and most of them put two LED-1500BIIII lamps, one of which is used by the light effect attachment is a lanterns, and the other is ordinary. Soft flexible light box.
This style of live broadcast, except for the ancient blogger, the other, whether it is a beautiful makeup skin care or good Anti, which is the type of male and beautiful woman. The key is that evenly soft light, there is a significant beauty of the best, only this is the reason why LIL is inseparable from this hotel.
What's more, Lily found that Luan Hotel in Shandong Tengzhou, Shandong Province, has also begun to start online red business, and the red parrot live e-commerce base has taken place, accounting for the 18th floor space. There is a person in Luan Hotel tells her. "In this year, this year's investment spent 150 million. No one wants to take over, there is only 70 million soldiers to do the e-commerce base for live goods." Today, always Shandong Red Parrot Electric Institute of 55 million yuan and net red hatching base construction has a net red hatching training center, the e-commerce department and the live broadcast operation team, and the network red hatching team workspace and belongings, and the net red beauty zone. This project launched the construction in June last year and has been formally operated.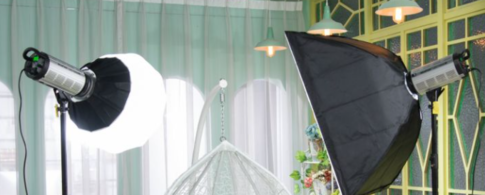 One is a historic city landmark hotel. One side is a new network red live economy. The collision of the two injected into this old building into this old building into the new vitality, and the landmark hotel has become Tengzhou new "net red".
Trill OR Pseudo-Question?
Over the re-rent hotel, Liu Ruoqi suddenly thought that there is more than 100 square meters of space in the hotel's meeting room, and the business is not good. She is going to all load into the INS wind broadcast to the garment anch. She asked her friends and his friends, and he told Liu Ruqi to play a few partitions to the meeting room, not only not expensive, not to find designers, directly looking for the renovation of the INS style, I can give it a month. You get it. However, he also reminded Liu Ruqi. "The live broadcast master is the smaller in the young, do not work too high, and will change it back in the future." Liu Ruoqi took the master to come over, and scared, It turns out that several hotels nearby are doing so, now because Net red and live bands are prevailing, many small hotels want to change a part of the hotel room to Nethong live broadcast scene room.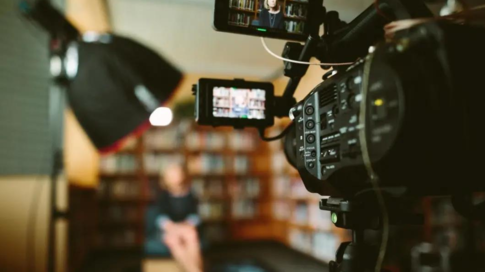 At the end of last year, this decoration master has renovated more than 20 rooms. "There are many orders now, and some hotels are in a few, I have been busy." The master said. The data of the Medical consultation has shown that the domestic live e-commerce market in China has reached 961 billion yuan in the past year. Input investigation data shows that in 2020, my country's live-related enterprise registration reached 75,000, an increase of 879% year-on-year. But people pay more attention to the glory of the head anchor, the exaggeration of marketing numbers, and rarely mentioned that they are preparing to divide small and medium-sized and medium-sized hotels in this industrial chain. "After all, this is a temporary style. I didn't want to say that it's a lot of money to make up for a lot of money." Due to the influence of the epidemic, Liu Ruqi originally prepared to pay back in March last year, but Because of the sudden net red economy. In fact, she found that after the aaters, she had a high rate of rentality. The highest last year, she can reach 187% of the room rate, "The live broadcast equipment in this room, some small anchors have been in the end of each time, and they can change a few people a day."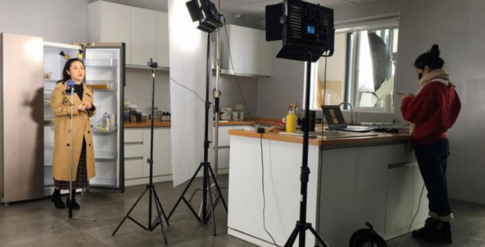 But in the last two months, Liu Ruoqi discovered that the anchor was significantly less, "probably the live e-commerce started to take the slope, and the nearby clothing market business is not so good." Recalling last year, and dogs There are also a few small anchors to watch the lively picture of fireworks. Liu Ruqi felt some embarrassment, as if it was yesterday.
Benchuland
In the end, Lily returned Liu Ruoqi's room to Hangzhou, she ridiculed, "To bring goods, I have to go to the heaven of live goods." Hangzhou live broadcast is low, the ceiling is very high, it is very suitable for the starting point Young people have dreamed before. Jiubao, Hangzhou, is the most developed place in the net red economy. Jiubao is close to Hangzhou East Railway Station and Airport, nearby Tuyuan, Jiaxing, Haining, Changzhou has a large number of clothing production land. There are many anchors similar to LILY, starting working at 67 hours, early morning, nearby small hotels, traditional clothing wholesale markets are also rapidly modified and transformed, and new live broadcasts have become standard.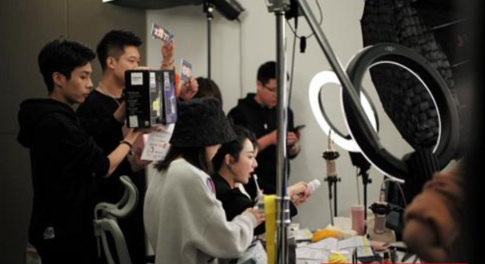 In addition to driving the "small change" of the hotel industry, the nets live in the Binjiang District of the MCN gathering, where there are many large and small studios, but also have a lot of hotel apartments. In Hangzhou, clothing anchors have formed a gathering effect. They usually have gathered living in the same area, and these areas are often near clothing production, although the hotel, community rent is worthy, but for net red revenue, these money is not sensitive. A slightly robbing net red annual income is a very normal thing. As the product of the era, there is a continuous collection of several live broadcasts, and there is also a disappearance. But this industry is still pouring new anchors, and the myths of richness have never been broken. For the bosses who operate the hotel, they actually envy young people such as Lily, they will play live, at least, will not be thrown by the era.